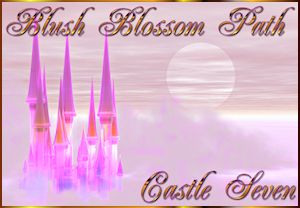 Welcome to the Royal Blog Tour!! I'm sure you have seen lots of awesome projects. Thank you for visiting my castle. Here are my projects to share with you:
Stamp Set: Enjoy Every Moment
Paper: Whisper White and Rich Razzleberry Cardstock, Rich Razzleberry DSP
Ribbon: Rich Razzleberry Polka-dot Grosgrain Ribbon
Stamp Set: Enjoy Every Moment, Sweetheart
Paper: Bashful Blue, Certainly Celery, Whisper White Cardstock
Ink: Cameo Coral, Certainly Celery
Ribbon: Bashful Blue 5/8" Satin Ribbon
Stamp Set: Enjoy Every Moment
Ink: Melon Mambo, Bermuda Bay
Cardstock: Melon Mambo, Bermuda Bay, Whisper White
Other: Rub-Ons Eggcelent Eggs Kit, Tin Watering Can
If you would like to be entered into my drawing for
Blog Candy
, all you need to do is subscribe as a follower and leave me a comment. I will email the winner of the Level 1 Hostess Set Love Bug on May 5th. Be sure I have your email address in the comment.
You may now hop back into your Royal coach and carry on to the next castle on the tour. Thanks for stopping by!
If you want to return to the RBT website home page for any reason, just click the coach icon at the top right.Otherwise, click one of the red slippers below to go to either the next blog or the previous one. Thanks for visiting my blog.